Mr T supported us with 2 tickets

Mr F supported us with 1 ticket

Mx W supported us with 1 ticket

Mr T supported us with 1 ticket

Mr T supported us with 1 ticket
---
1d 3h 31m

18 September 2021
---
Winner! Mrs G (Northamptonshire)

Won £25.00!

Winner! Ms L (WELLINGBOROUGH)

Won 3 extra tickets!

Winner! Ms K (CORBY)

Won 3 extra tickets!

Winner! Mr L (NORTHAMPTON)

Won 3 extra tickets!

Winner! Mrs L (NORTHAMPTON)

Won 3 extra tickets!

Winner! Mrs M (NORTHAMPTON)

Won 3 extra tickets!

Winner! Mr H (NORTHAMPTON)

Won 3 extra tickets!

Winner! Mrs A (Northampton)

Won 3 extra tickets!
About us
Northampton Transport Heritage provides a much loved and valued facility for the community.
Northampton Transport Heritage was formed, principally, in September 2017 to secure the future of three former Northampton Corporation Transport Daimler double-deckers. Two of these classic buses – 154 (ANH 154) and 267 (JVV 267G) – are in regular use whilst the third – 197 (DNH 197) – is in need of considerable renovation.
NTH has extensive archive materials which it is intended to conserve and ultimately make available to the public. Our remit is not limited to Northampton and extends to the whole of the county to include the United Counties Omnibus Company – historically the main operator to develop a network of bus services throughout Northamptonshire – and the many independent bus and coach operators who have been active throughout the shire.
Several of our members own buses and coaches that have been part of the County scene. Our eventual aim is to create a Transport Museum for Northampton and the shire to cater for all aspects of the rich transport heritage of town and county whether it be bus, car, lorry, rail or water and the large social; history associated with transport that is waiting to be told. If it's transport-related with a Northamptonshire connection then we are interested!
NTH is keen that our buses are available to the public to enjoy as a living museum. We regularly take them to schools on educational visits, to community groups and to local events. In addition, we provide free bus services in connection with the annual Heritage Open Days event in conjunction with Northampton Borough Council and also organise bus rallies and running days where the public can view the buses that we and our members have with the chance to ride on some. Our members are also able to travel on our buses when we attend rallies organised by other groups.
However, all this costs money, as does the maintenance of the buses. We receive no grant funding. As a voluntary organisation, we have to raise funds ourself through donations in order to carry out this work. This involves income from membership fees (although most of this income is spent on members benefits such as the quarterly 'Traffic Notice' newsletter), donations and fundraising. In order to try and boost our income we now offer you the opportunity to help support our work and objectives.
If you would like to help us with our regular costs in providing Membership benefits such as the Traffic Notice, looking after the buses and being able to provide them for the public to enjoy and the expense of organising events you can do so through a range of initiatives. The Northampton Lottery is just one way you can help us!
We need your help so we can continue to offer and potentially expand our offer!
Thank you for your support and good luck!
Yours sincerely,
Mr Graham Croucher
Chairman, Northampton Transport Heritage
Help us share our cause on social media
How the lottery works
That's right, unlike many other lotteries, our lottery tickets are only £1 per week.
50% to your chosen cause and 10% to other causes in Northampton.
Match all 6 numbers and you win the JACKPOT!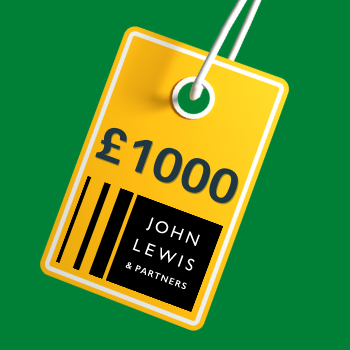 A Grand Way To Support Today!
Help us to help the community. Buy your tickets today and enter our lottery for chances at weekly cash prizes. Plus, be in the draw on the 30th of October for your chance to WIN £1000 in John Lewis Vouchers!